Lead pulling & non existent recalls are the two most common problems that my local clients come to me with. But this is not just a local problem, all over the country dog owners are struggling with the same issues.
Often the jargon used by dog trainers up and down the country can make you feel inadequate and confused. Getting in the way of you getting the results that you are looking for, simply because you don't understand what your trainer is trying to teach you.
Here at the Fun | Focus | Play Dog Training Academy every lesson is explained in plain simple english using everyday examples to ensure that you understand what you are doing and why.
It is my aim to help as many dog owners turn their nightmare walks into delightfully relaxing strolls.
24% of dog owners in the UK report that the problem they most like to banish is their dog's pulling.
If you are one of the dog owners that would love to find a solution to the painfully frustrating and infuriating pulling that our dog does then check out the No Pulling Allowed Course by following the link below.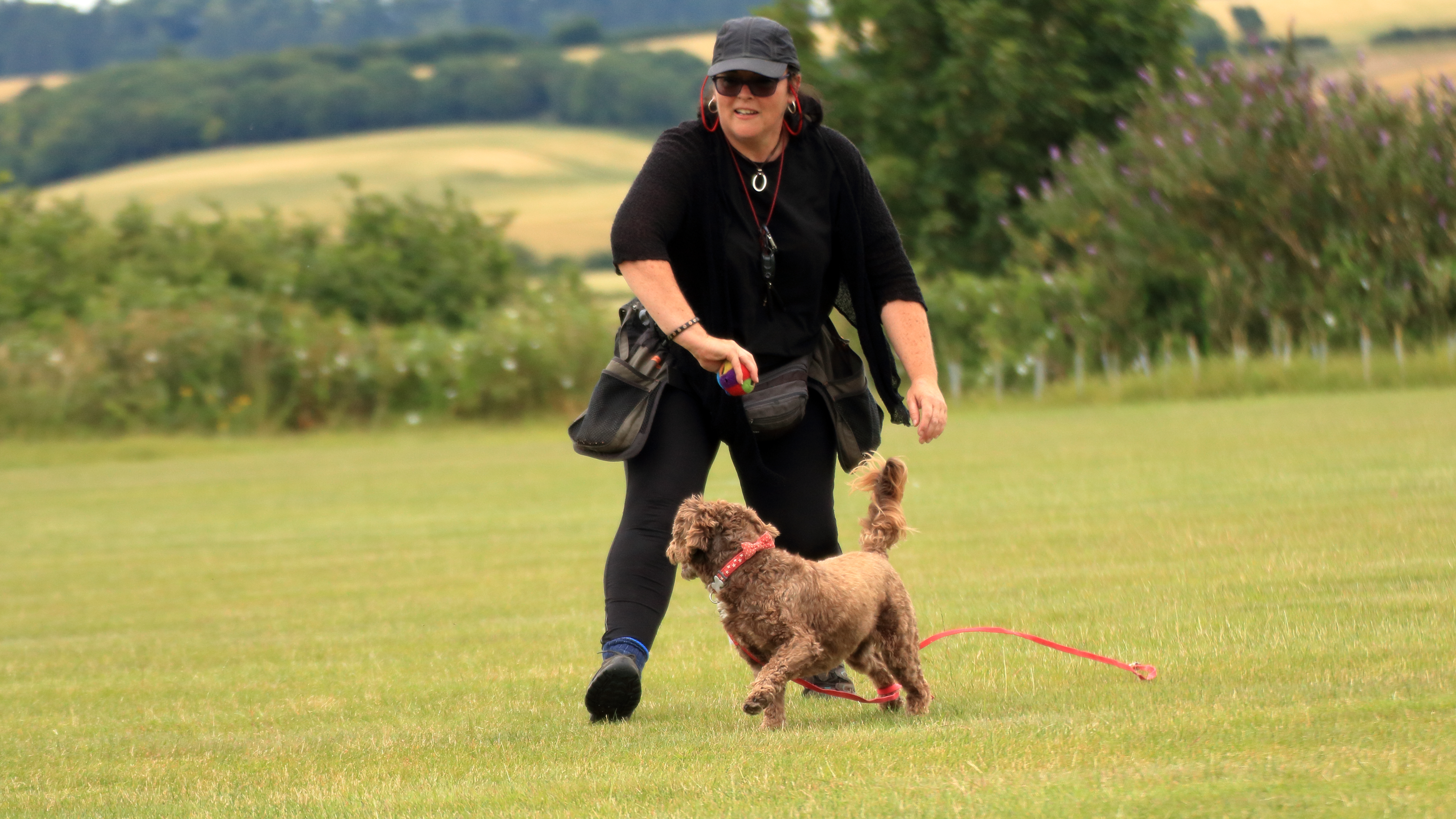 "Back in February I met Natasja, I then attended her No Pulling Allowed course in April with Big Blue, the dog equivalent of passing Freight Train!!! His habit is intermittent, I had trained him well, but as his professional dog walker/trainer I wasn't able to put enough work in consistently to make it go away entirely. This workshop and book left my head buzzing with new ideas that I couldn't wait to add to my existing toolkit."
- Ali Spence
"5 stars.
The course was clear and easy to understand and follow"
- L. Tracey